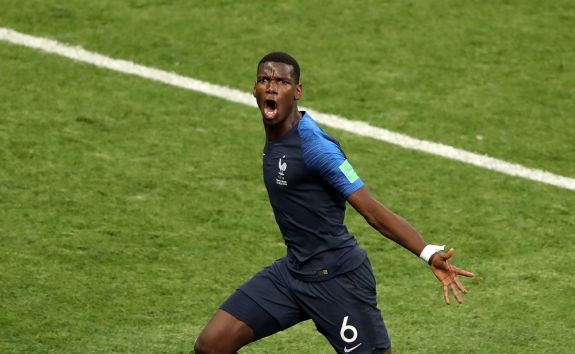 GameOn Technology, the consumer engagement platform that connects brands to enhanced fan experiences, today announced it partnered with Perform Group, the digital leader in global sports media, to showcase a chat platform for the 2018 FIFA World Cup Russia™.
The partnership saw the GameOn chat platform accessing the entire content portfolio of Opta and Omnisport, bringing football fans around the world together to follow all the action – regardless of time zone, geography, or on-pitch performance. From the group stage matches right through to the post-final celebrations, fans and viewers were kept up-to-date with all the key tournament moments.
This type of partnership is one that GameOn has done previously with much success. Using its proprietary chat platform, GameOn partnered with Sports Illustrated for the 2016 Rio Olympics; it has also routinely worked with companies such as Sky Sports, to enable similar access for fans across different sports. For example, GameOn is responsible for Sky Sports' Jeff Bot, which brings unparalleled coverage of the UK's football Premier League based on Jeff Stelling and Sky Sports Soccer Saturday content.
Alex Beckman, CEO and co-founder of GameOn Technology, said: "Without a doubt, this has been the most social World Cup to date, and is an illustration that the game today extends well beyond the 90 minutes. Creating a place where the conversation can focus on football and be supplemented by feature-rich, snackable content adds value for the fans. Our association with Perform has enabled Opta and Omnisport to showcase its world-leading content, offering new distribution and commercial opportunities through a real-time engagement that transforms the fan experience."
According to a recent report by Grand View Research, the global chatbot market is expected to reach $1.23 billion by 2025, a compounded annual growth rate (CAGR) of 24.3%. GameOn's implementation of user customisation, content delivery, and ability to develop compelling bot personalities has led to highly engaged users that keep coming back. The platform delivers an average 65% monthly retention, with 70% daily active users and 38% of users customising the bot to deliver personalised news, leading to higher conversion.
Andrew Cox, Opta EVP, said: "Our goal is to ensure that our data and content can be accessed and enjoyed across all traditional and emergent sports platforms. This partnership and associated applications enabled us to explore how a chat platform can be leveraged by our customers and their end users."
Beckman continued: "Billions of people chat daily on the platforms we support. The GameOn platform creates meaningful and sustainable engagement in an environment fans already love. We can create a primary screen experience for brands – combining the best of chat and content, with everything in one place, making it a rights' holder's dream."