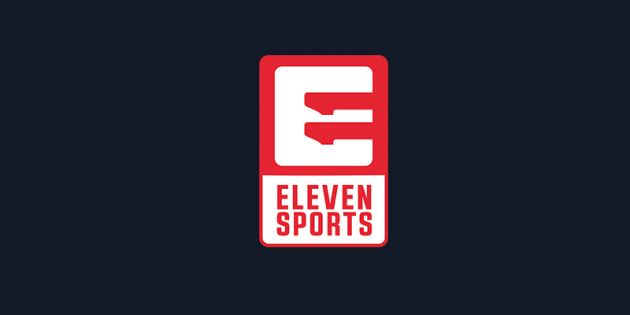 ELEVEN SPORTS acquired LIVE rights to the top two tiers of the German league earlier this year from Bundesliga International, a subsidiary of the German Football League. To date, ELEVEN has shown close to 100 Bundesliga games, 68 Bundesliga 2 games and the German Supercup. Thanks to the popularity of Bundesliga, ELEVEN SPORTS continues to grow in Poland with the platform's services regularly named among the best performing sports channels in the market with viewers aged 16 to 49 this season according to figures from Nielsen.
ELEVEN is now set to build on that success in 2018 with the launch of new football programming, including a new daily sports show to supplement the LIVE Bundesliga action which will include the latest news updates and highlights from every match.
ELEVEN will feature a monthly interview with a top Bundesliga player and the platform is now set to deliver more than 10 Bundesliga matches in 4K during the remainder of the season following the announcement of a partnership with Orange in November that makes ELEVEN one of the first sports platforms in Poland to offer 4K resolution for fans.
The supplementary content will add to the in-depth, pre and post-match studio and pitch-side analysis that ELEVEN already offers. During the first half of the season ELEVEN has delivered more content than ever before in the market around Bundesliga matches with magazine and highlights shows, LIVE in-stadium studio analysis at 10 matches and LIVE pitch-side analysis during three games.
The self-produced studio shows are helping to gain traction with fans with audience figures showing that fans treat studio segments as an essential part of the viewing experience with 50% of viewers watching pre-match programming, 90% watching half-time studio analysis and 60% watching post-match studio analysis.
ELEVEN has also leveraged Bundesliga's star power with former German superstar Lothar Matthäus visiting Warsaw as part of the Bundesliga legends tour where he appeared as a special studio guest for the match between FC Bayern München and VfL Wolfsburg. Matthäus also met with fans who watched the game on a big screen outside ELEVEN's custom-built studios.
"When we purchased Bundesliga rights, we were very confident that they would prove to be one of our greatest programming assets. The first half of this season has proved that our expectations were right." said Danny Menken, Group Managing Director, ELEVEN SPORTS. "We are thrilled that many fans in Poland are tuning in to ELEVEN SPORTS to watch the top-class action from Germany's top football leagues. Thanks to our great relationship with Bundesliga, we are able to offer Polish fans an engaging match experience that goes beyond what has traditionally been offered in the market and we are looking forward to building on this success in 2018."
ELEVEN's Bundesliga coverage will resume after the winter break on 12 January with Robert Lewandowski's FC Bayern München travelling to Bayer 04 Leverkusen.
In addition to leading football from Bundesliga, LaLiga, Serie A and Ligue 1, ELEVEN SPORTS subscribers in Poland are also treated to other premium sports including; F1; NFL; ATP 250 tennis; and numerous properties which are very popular in the local market including Speedway and MMA.