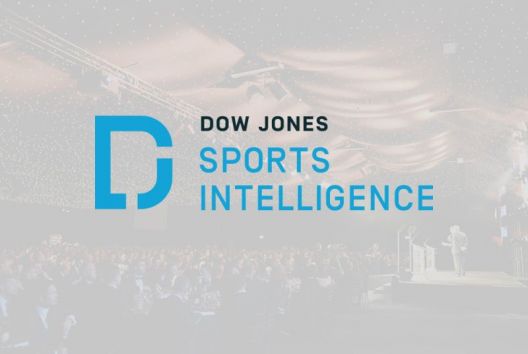 Dow Jones Sports Intelligence has partnered with Sport Industry Group, organisers of the BT Sport Industry Awards, to reward exemplary levels of ethics, integrity and trust in sport.
Together the two organisations have created a new international award category, called the Dow Jones Sports Intelligence Award, which will be presented at this year's BT Sport Industry Awards.
Damian Collins MP has backed the award, which is designed to recognise individuals or organisations across the globe that have demonstrated through their actions strong ethics, due diligence and self-regulation that protects the essence of sport.
Dow Jones Sports Intelligence, part of the Dow Jones Risk & Compliance portfolio, is the first product of its kind designed specifically for stakeholders across the sports industry. It delivers a bespoke service that combines the rigour of financial and corporate due diligence with sports industry expertise, insight and context.
A stringent process will take place to select the award recipient, beginning with a public nomination which is open until 14th March 2018 here: www.sportindustry.biz/DowJones. A steering group of respected industry figures, convened by Dow Jones Sports Intelligence, will assess those nominations to provide a shortlist. Dow Jones will then conduct industry standard integrity checks on the shortlist, before the BT Sport Industry Awards Judging Panel, overseen by an independent adjudicator, makes a final decision.
The recipient of the Dow Jones Sports Intelligence Award will be announced on 26th April 2018, at the BT Sport Industry Awards.
Damian Collins MP, chairman of the Digital, Culture, Media and Sport (DCMS) select committee and Judge of the BT Sport Industry Awards, said: "We have seen with the many issues raised by the Duty of Care report that change is required for sport to achieve all it can; it is therfore both refreshing and essential to celebrate the positive examples of best practice.
"For nearly two decades, the BT Sport Industry Awards has celebrated the best of our industry, so to have such a globally recognised platform reward the best leadership that demonstrates ethics, integrity and trust in sport will be a very significant moment. I look forward to seeing the Dow Jones Sports Intelligence Award recipient announced in April."
Simon Greenberg, head of Dow Jones Sport, said: "Trust in sport is underpinned by a foundation of good governance. This award celebrates a true commitment to, and delivery of, the principles of transparency, clarity and integrity in sport. It also demonstrates the importance of high-quality data and rigorous due diligence to ensure that sport is held to the same governance standards as other industries -- and that best practice in sport is recognised."
Nick Keller, chairman of Sport Industry Group, said: "Sport has reached a crucial inflection point and to really take advantage of its position in society and its broad appeal to the business world, we need to put our best foot forward. The Dow Jones Sports Intelligence Award will bring a new focus on how our industry can lead in society."
The BT Sport Industry Awards is the world's largest global commercial sports awards held annually in London in front of a sell-out crowd of 1,700 high-profile guests from the international sport industry including business leaders, celebrities, sporting legends and media.
For more information on the event visit http://www.sportindustry.biz/awards, and follow @SportIndustry #BTSIA.