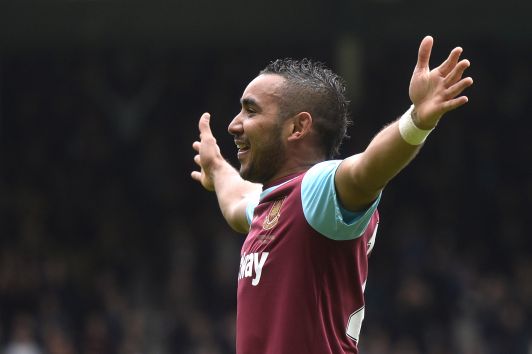 In the commercialised world of modern professional sport, athlete and sports team brand values have become a highly-prized commodity. With key decisions surrounding club investment, sponsorship, player transfers and contract deals resting on these figures, it's vital that they reflect the true worth of the assets they represent.
The first offering of its kind, the Brandtix platform provides a comprehensive, real-time picture of clubs' and athletes' brand values, based on their performances on and off the pitch.
Employing privileged data from the world's most respected sporting performance data providers and three of the most popular social networks – Facebook, Twitter and Instagram – Brandtix analyses sporting performances, social media reach and prevailing fan sentiment through hundreds of diverse data points.
Using powerful, proprietary algorithms, it then indexes and ranks each player and team, displaying the results in an easily-digestible index, which can be
used as a base for more detailed investigations.
As well as official player and team accounts, the platform also monitors relevant fan channels, the official pages of associated brands and any interaction between players/teams and their fans, to ensure it offers a truly comprehensive picture of teams' and players' performances across social media.
Thanks to its forensic focus and wide-ranging scope, Brandtix is able to offer more gamechanging insights in one place than any other service.
Offering a clear indication that success breeds support, Leicester City's memorable chase for their first Premier League title has won them 4.2M fans on social media in the past three months. A higher total than any other Premier League club attracted over the same period, that represents an increase in support of 65% for England's new champions.
Over the entire 2015/16 season, only Barcelona and Real Madrid attracted a greater number of new fans. Notably, the club are also expanding their supporter base geographically, with new fans emerging from the USA, India, Brazil and Spain.
Despite only ending up in third place, The Foxes' one-time challengers, Tottenham Hotspur, can at least console themselves with the fact that their brand value has seen the greatest improvement over that time – an increase of 11.56%. None of the above has had a significant impact on the social media juggernaut that is Manchester United, however.
The FA Cup finalists' total social following of 87.6M fans still represents a massive 28% of the entire league's support. In fact, if you take Liverpool, Arsenal and Chelsea out of the equation, United's support on social media eclipses the combined backing of the other sixteen clubs.
Crucially, the club's highly-engaged fan base is also maintaining its support despite it missing out on next season's UEFA Champions League, with positive sentiment staying at an impressive 65%. Unfortunately for Louis van Gaal, however, that backing doesn't necessarily extend to the manager, with "LVGOUT" a resonant call across fan chatter.